Tickers: PINX:MLYFF, XTSX:NVM
Tags: Mining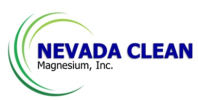 VANCOUVER, BRITISH COLUMBIA / TheNewswire / October 18, 2018 - Nevada Clean Magnesium, Inc. (TSX-V:NVM; Frankfurt-M1V; OTCQB:MLYFF) (the "Company") is pleased to announce the addition of Michael Pickholz to the board of directors as director at large.
Mr. Pickholz is a mechanical engineer with over 30 years of experience and currently Head of Aftermarket and Innovation Products division for an international automotive lighting manufacturer. His expertise extends into developing designs for auto parts manufacturers utilizing the Thixomolding process which is a strong asset to the company for the development of granulation methods.
He holds several patents in advanced automotive LED Illumination, vehicle structural applications and electric vehicle drive train systems, with experience specializing in advanced driver assistance systems (ADAS), automated Vehicle technologies, product development, program management, domestic and international automotive business development. Most notably, he led the production application of magnesium Thixoformed lamp housings/heat sinks and exposed external silicone optic technologies for automotive exterior LED lighting and won the FORD Next Challenge: "Lightweighting" lighting competition.
Edward Lee, Executive Chairman states, "To have Mr. Pickholz's experience with granulation products and the Thixomold process needed by U.S. manufacturers is a substantial asset for the company. The time is right for this addition as the board completes its restructuring in order to entertain potential long term off-take partners".
Forward-Looking Statement
Statements in this news release that are not historical facts are forward-looking statements that are subject to risks and uncertainties. Forward-looking statements in this news release include that we will transition from development to processing and that we can become a a major U.S. producer and distributor of primary, high grade, low cost magnesium metal. Actual results may differ materially from those currently anticipated due to a number of factors, including the Company's dolomite reserves may not be mined because of technical, regulatory, financing or other obstacles, the market price for magnesium may make our resources uneconomic, we may not be able hire and retain skilled employees, and other risks associated with being a mineral development and processing company. We may not be able to raise funds to carry out our plans or secure partners. The Company undertakes no obligation to update forward-looking information except as required by law. The reader is cautioned not to place undue reliance on forward-looking statements. These forward-looking statements are made as of the date of this news release.
Neither TSX Venture Exchange nor its Regulation Services Provider (as that term is defined in policies of the TSX Venture Exchange) accepts responsibility for the adequacy or accuracy of this release.
To Reach Nevada Clean Magnesium Please Contact:
Edward Lee, Executive Chairman at (604) 210-9862
For additional information please visit our website at
http://www.nevadacmi.com or view our profile at http://www.sedar.com.
You may also follow us on Facebook, Twitter or LinkedIn

Copyright (c) 2018 TheNewswire - All rights reserved.